We create responsive, visually pleasing, easy-to-use professional websites. For more than 15 years we have been creating websites for medium and large-scale Italian companies.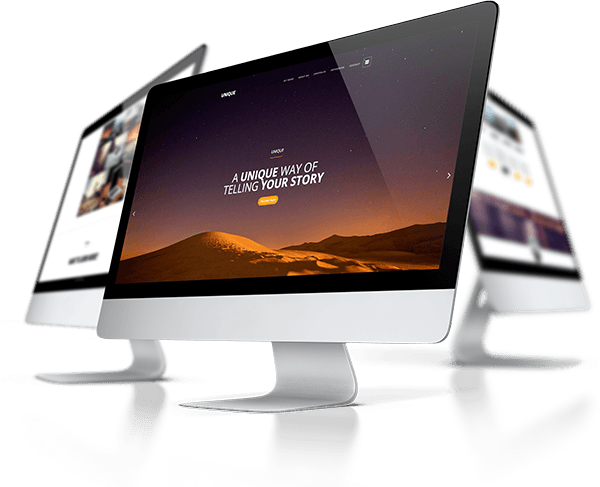 Responsive corporate websites, easy to handle in complete autonomy and aesthetically pleasing.
Business oriented web applications to manage mobile activities. Reserved areas, intranets, extranets. Progressive web apps (PWA).
Implementation of eCatalogue applications with or without an online shop. Web applications for online shopping on the main gateaways.
Visually pleasing. Easy-to-use.
More than 15 year experience in corporate website development
For the website development, Neting relies on a team of professionals with consolidated experience in key areas of web communication and design: programmers, web designers, copywriters, graphic designers and photographers. All the websites created by Neting can be easily managed by customers and are optimized for mobile devices (responsive).
We create professional websites
The creation of professional websites requires passion, great experience, professionalism and a constant eye on new technologies. Today, internet has a fundamental role in the development of both business and brand, so it is essential to find the ideal technological partner for those companies willing to maximize the business opportunities that the web offers.
Neting web agency has been working for more than 10 years in the development of corporate websites, ecommerce websites and high-visibility web platforms. A team of developers, web designers and SEO and web marketing specialists are able to guarantee the creation and development of successful, modern and vibrant websites.
"Competenza tecnica, professionalità e creatività con forte spinta innovativa nell'individuazione di soluzioni sistemistiche e tecnologiche smart e funzionali."
"Ci siamo rivolti a Neting per realizzare il nostro nuovo sito aziendale, integrando applicazioni di e-commerce e di SEO. Gli obiettivi sono stati raggiunti secondo i tempi prestabiliti, con massima professionalità e flessibilità. Abbiamo trovato in Neting un partner affidabile con cui affrontare le prossime sfide."
"La mia azienda si è rivolta a Neting per un lavoro coordinato e integrato di realizzazione grafica del sito Web, inserimento e aggiornamento di contenuti, Seo e diverse attività di web marketing. I risultati sono stati e lo sono tuttora ottimi"
"Elevata competenza, rapidità nell'esecuzione, risposta immediata ai diversi cambiamenti resi necessari dal rapido evolversi delle scadenze e dal nutrito programma scientifico e sociale, hanno caratterizzato Neting per tutto il rapporto di collaborazione"
When creating a website, an online platform or a mobile app, there isn't a best solution, but the most suitable solution that must be devised in accordance with the Client's objectives, budget, technology, timing and return on investment.
When we approach a new project and start building a new website, we need to know everything about our Customer: work flows, target market, characteristics of products and services, stories, experiences and business objectives. Only by taking these aspects into deep consideration, the digital project will be able to fulfill the real needs of the Client.
Un sistema di Soluzioni Digital, dallo sviluppo web alla promozione del Brand Online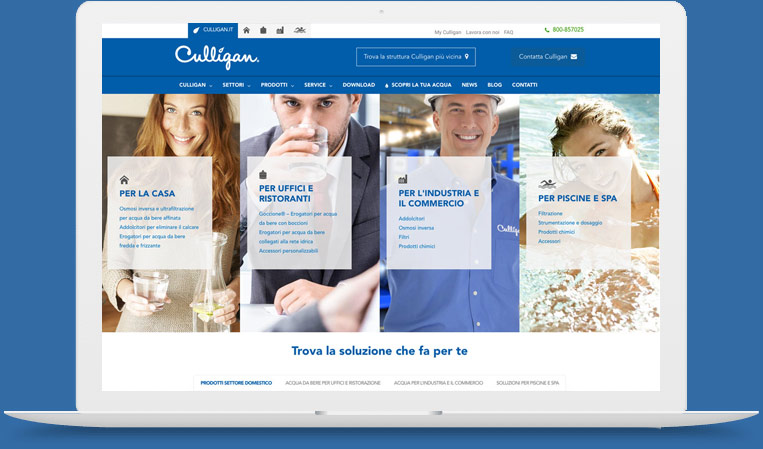 Piattaforme Web ed Applicazioni mobile per la forza vendita e lo shop online.
Passion, experience and expertise
Neting has a team of professionals with proven experience in key areas of web communication and design: programmers, web designers, copywriters, graphic designers and photographers. All the websites created by Neting can be self-managed by Customers, who can interact, modify and create new contents.
In questi anni abbiamo avuto la soddisfazione di lavorare con molti Clienti, sempre con il desiderio di imparare qualcosa di nuovo e costruire qualcosa di unico. A volte pensiamo di esserci riusciti. Alcuni Clienti hanno voluto ringraziarci cosi
Ogni Grande Progetto nasce da una piccola idea e dalla capacità di ascoltare e condividere una visione. Raccontaci la tua idea, potrebbe essere l'inizio di un viaggio appassionante. Contatta un consulente Neting ora.